Print a Travel Authorization
To perform this Finance-related task, you must first Navigate to the FIN Self Service Homepages.
If you have followed the steps to Create a Travel Authorization, you print it using the following process:
Navigation:  NavBar > Menu > Employee Self-Service > Travel and Expenses > Travel Authorizations > Print
The Travel Authorization search page displays.
Enter Search Criteria to identify your travel authorization.
Select Search.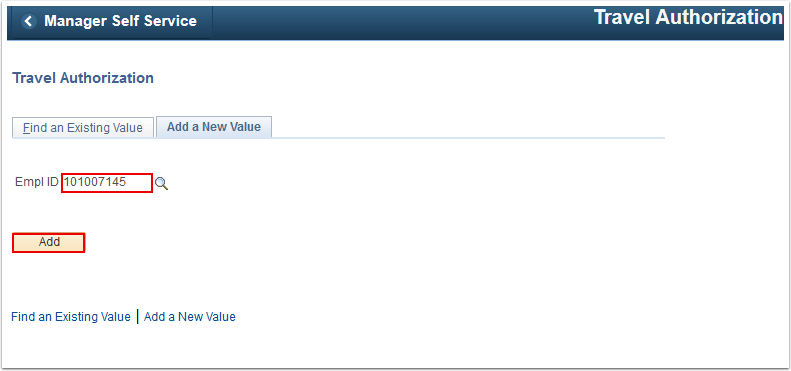 The Travel Authorization page displays.
Use your browser's print feature to print it.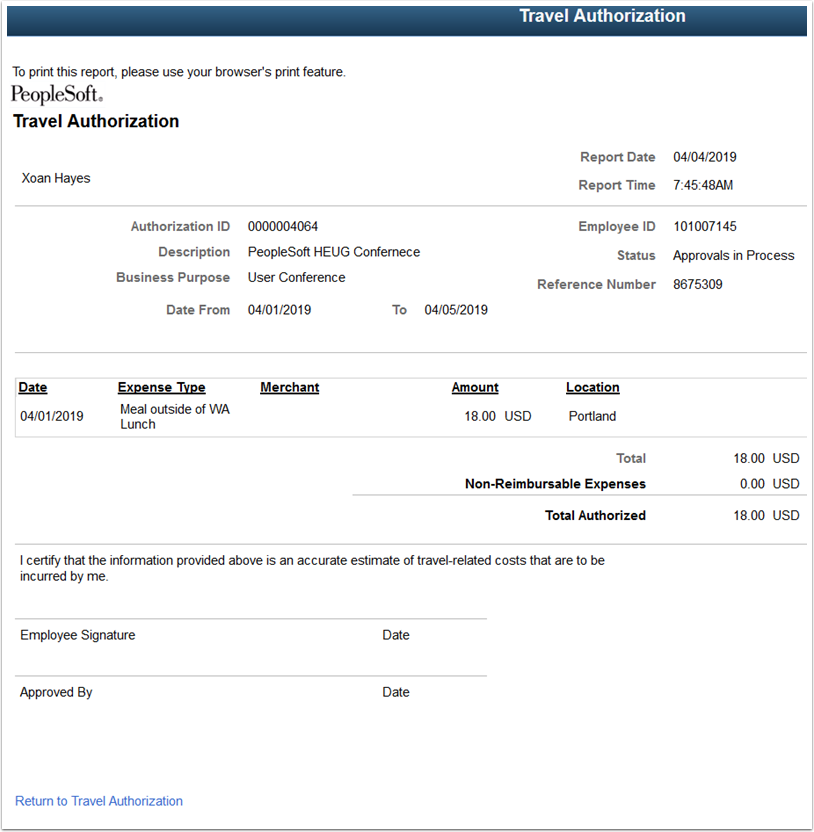 Process complete.