Access the FIN Self Service Homepages
1. Log into ctcLink. You can do this by clicking ctcLink at the top of the SPSCC website, or you can login at https://gateway.ctclink.us.

2. On the Gateway page, select Financials Self-Service on the left side of the page or FIN at the top of the page.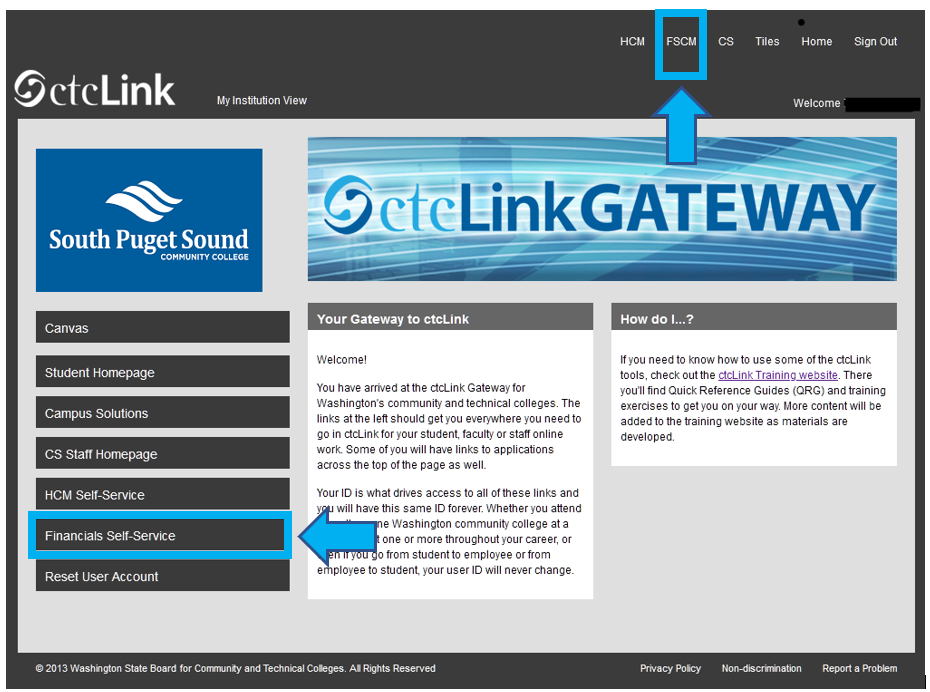 3. The homepage defaults to Employee Self Service. If you are a manager and need to perform manager tasks such as approve Travel, choose Manager Self Service from the drop-down menu in the top middle area of your screen.