Cancel an Absence Request
To perform this HR-related task, you must first Navigate to the HCM Self Service Homepages.
Note: You will only be able to cancel an absence request if it has not yet been approved. If you wish to cancel an absence request that has already been approved, you need to contact your manager to Deny the absence request.
If you plan to submit a request for absence for the same day of the one you have canceled, please follow the steps in the Re-Submit an Absence Request for the Same Day article.
 
1. On your Employee Self Service homepage, select the Time tile.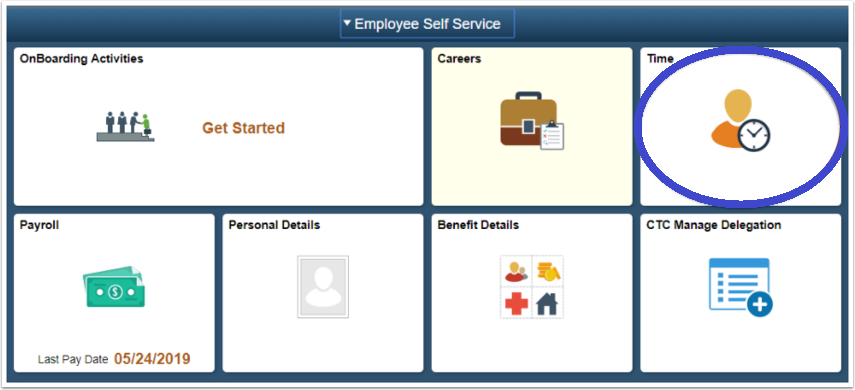 2. On the Time tile, select the Cancel Absence tile.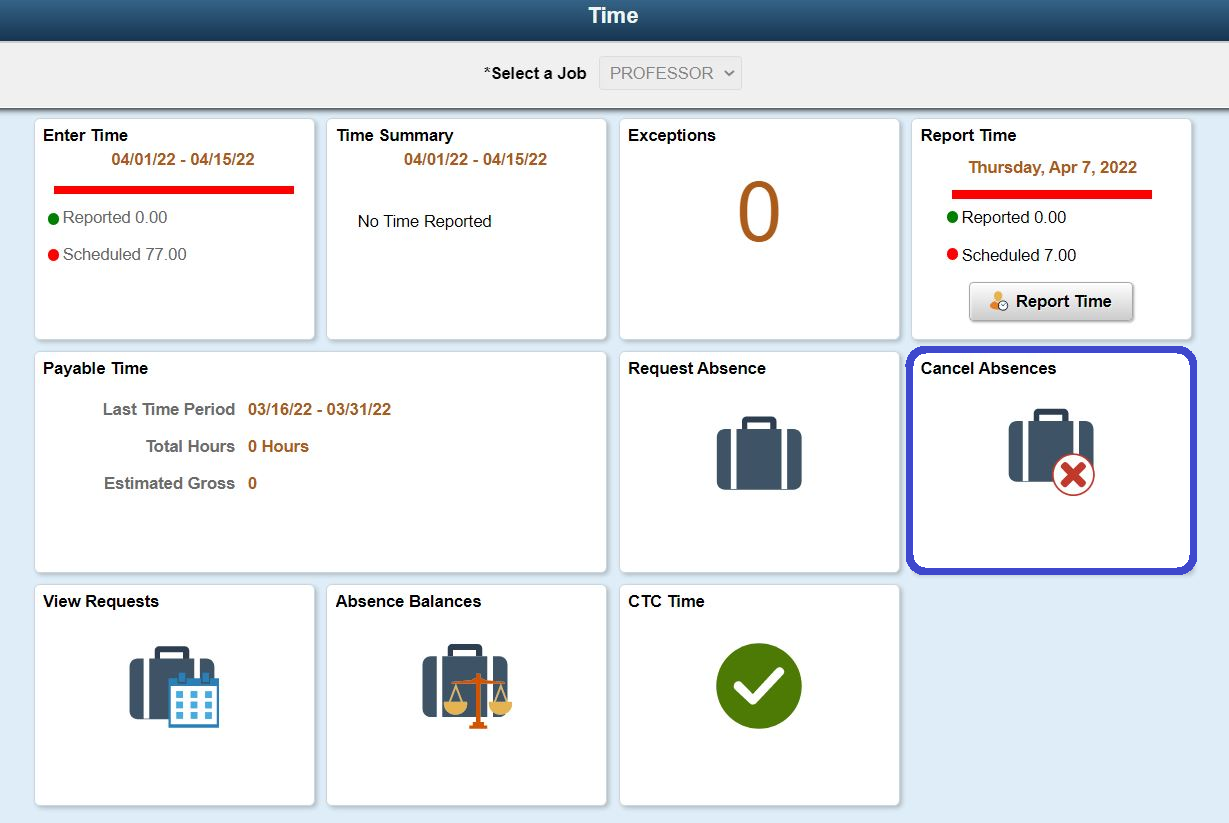 3. When the View Requests page displays, select the absence request to want to cancel.
4. When the Absence Details page displays, select Cancel Absence in the top right corner of the page.
5. You can make comments although this is optional. Note: Comments submitted cannot be edited and are considered discoverable. 
6. When the confirmation page opens, select Yes to confirm. 
7. The Absence Details page will display, with a status of Cancelled.
Need More Help? Contact:
If you run into any issues following this guide, please contact the Human Resources Office to resolve them.  We're open from 8 am to 5 pm weekdays: