Update My Ethnic Group Status
To perform this HR-related task, you must first Navigate to the HCM Self Service Homepages.
NOTE: This information is voluntary, but it is highly recommended to complete as info can/will be used for college reporting. This information is confidential.
1. On the Employee Homepage select the Personal Details tile.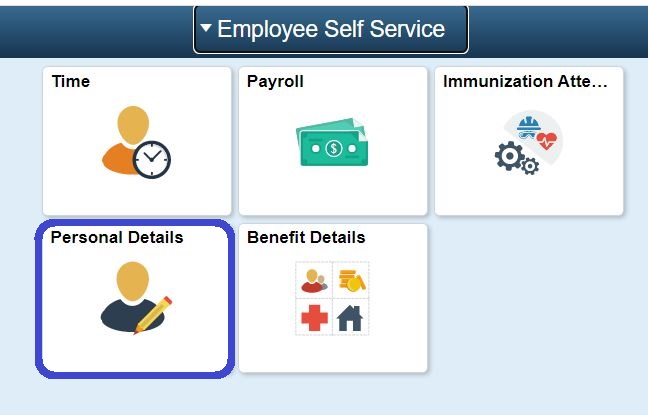 2. When the Personal Details page display, select the Ethnic Groups Tile.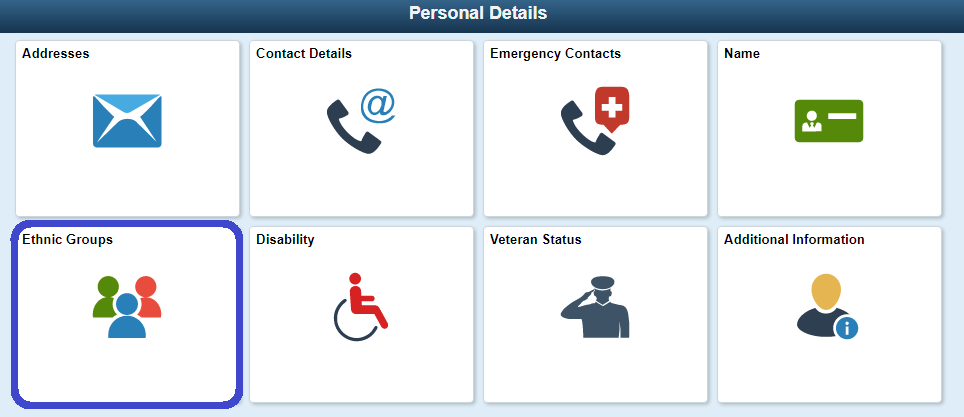 3. On the Ethnic Groups page, click on the Add (+) button.
4. When the Ethnic Group search box appears, start typing OR click on the search (magnifying glass) icon.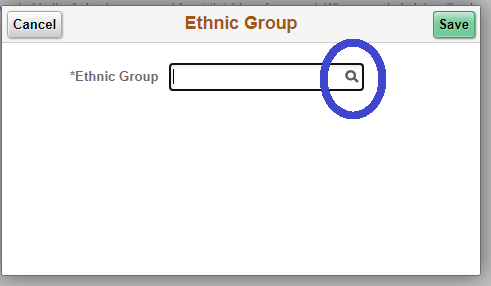 5. Click on a group from the list on the Look Up page.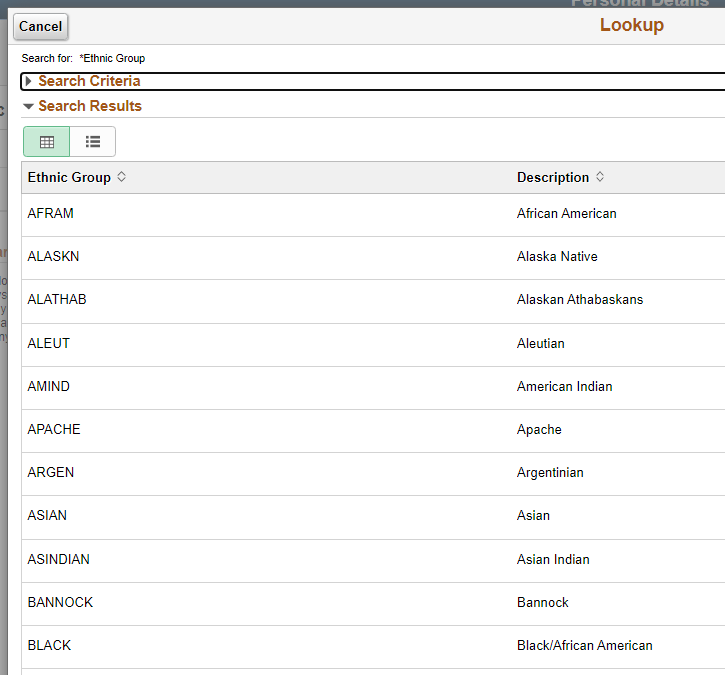 6. Click Save to add the group to your personal details.

7. You may repeat the process as needed to add other Ethnic Groups to your profile.
 
8. To delete a group from your profile, click the arrow on the right side of a selection.

9. When the Ethnic Group search box appears, select Delete.
10. Your process is complete when all groups have been entered.
Need More Help? Contact:
if you run into any issues following this guide, please contact the IT Services Help Desk to resolve them.

We're open from 7:30am to 5:30pm weekdays:

at 360-596-5544
or helpdesk@spscc.edu
or https://spscc.zoom.us/j/99293489933
or even visit us in person on the first floor of Building 25