Update My Disability Status
​To perform this HR-related task, you must first Navigate to the HCM Self Service Homepages.
NOTE: This information is voluntary, but it is highly recommended to complete as info can/will be used for college reporting. This information is confidential. 
1.On the Employee Homepage select the Personal Details tile.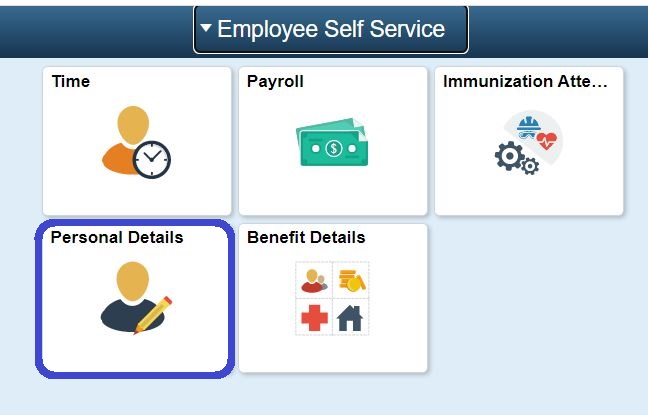 2. When the Personal Details page display, select the Disability Tile.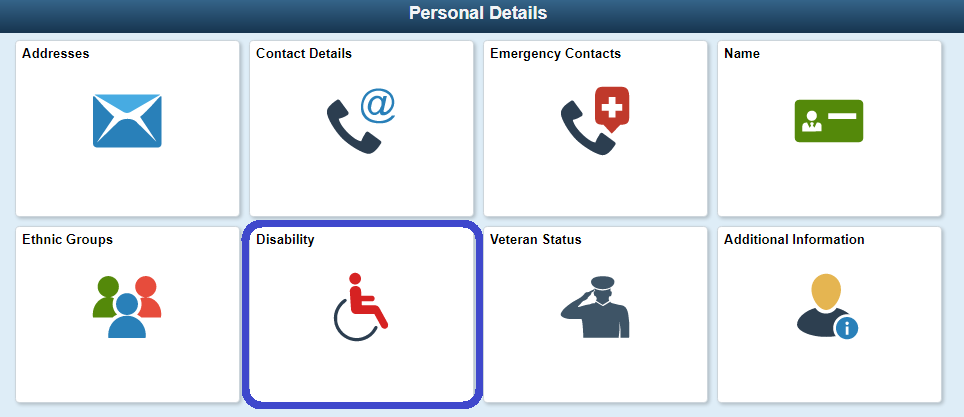 3. When the Voluntary Self-Identification of Disability page displays, read the "Why are you being asked to complete this form?" section and the "How do I know if I have a disability?" section.


4. Click the Submit button.
5. A confirmation message will display. To submit the information, select the OK button.


 
6. You have updated your Disability status.
Need More Help? Contact:
If you run into any issues following this guide, please contact the Human Resources Office to resolve them.  We're open from 8 am to 5 pm weekdays: