Change Password / Recovery Options for ctcLink (OKTA)
Use this process if you need to update the email or phone number where your password recovery codes for ctcLink (OKTA) are being sent.
1. Log into https://myaccount.ctclink.us and enter ctcLink credentials when prompted.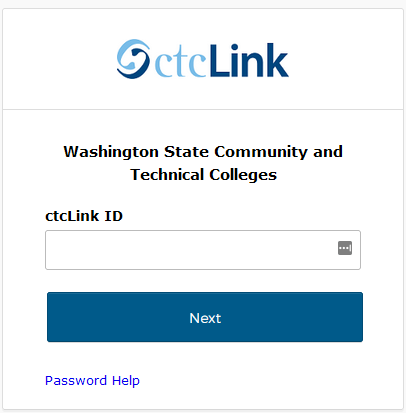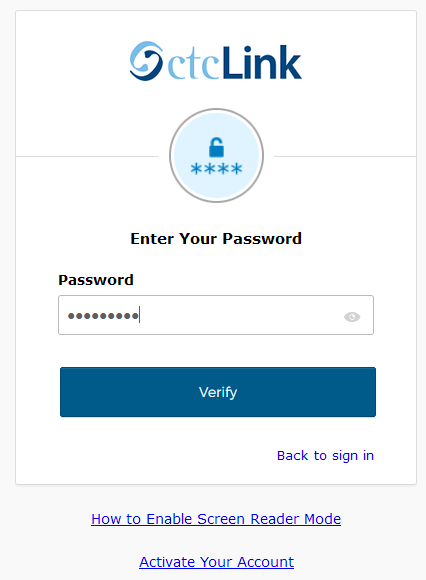 2. Click on the Password Settings tile.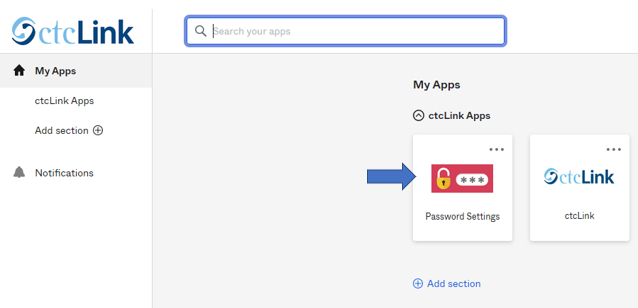 3. Click on Edit Profile.

4. Enter your ctcLink Password and click Verify.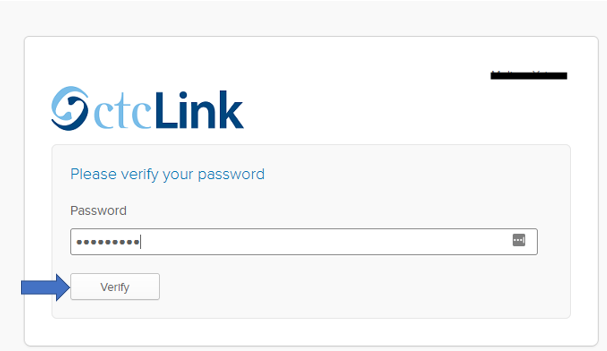 5. Answer your security question and click Verify.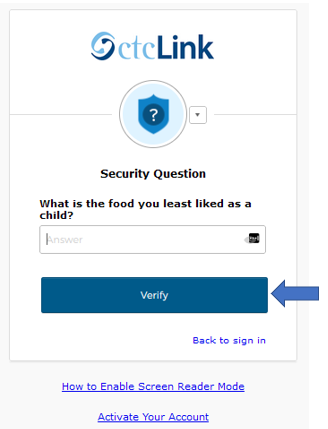 6. Click on Edit in the area you wish to update.
On this page, you can update Personal Information, Display Language, Password, Text Message phone number, Voice Call phone number, or setup and/or remove Extra Verification options.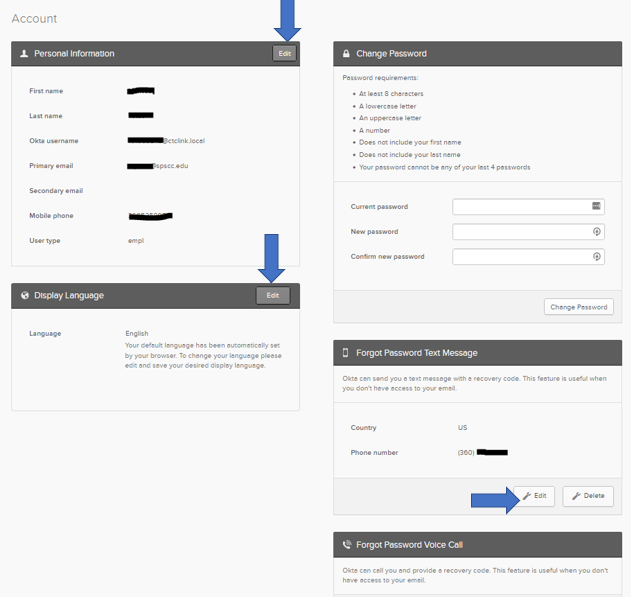 7. Follow the prompts to complete your updates.
*For example, to update your phone number for text message codes, change the number and click Send Code to confirm the change.