To perform this HR-related task, you must first Navigate to the HCM Self Service Homepages.
NOTE: Please be aware that you are initiating a change. Our Human Resources Office will contact you if documentation is needed to confirm the name change.
1. On the Employee Self-Service page select the Personal Details tile.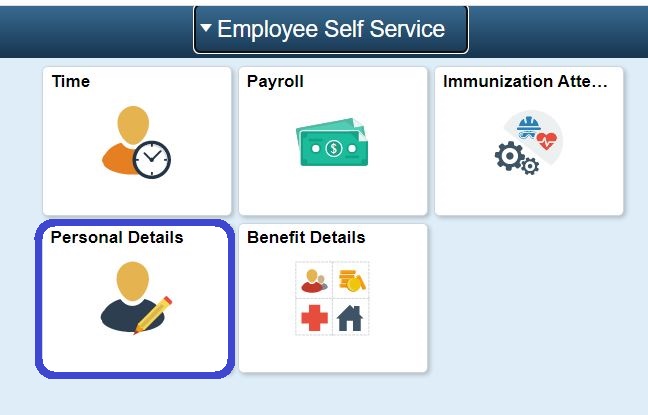 2. When your Personal Details page displays, select Name on the left navigation menu.
3.The View Name page will display your current name setting. To initiate a name change, select the arrow on the far-right side of the page.
4. When the Add Name page displays, enter the date of the change.
5. In the Name Format field, use the drop-down menu to select the Preferred Name in the Name Format field. This will prompt the Preferred First and Last Name fields to appear and will default with the legal first and last names. NOTE: You will need to choose this from the drop down menu.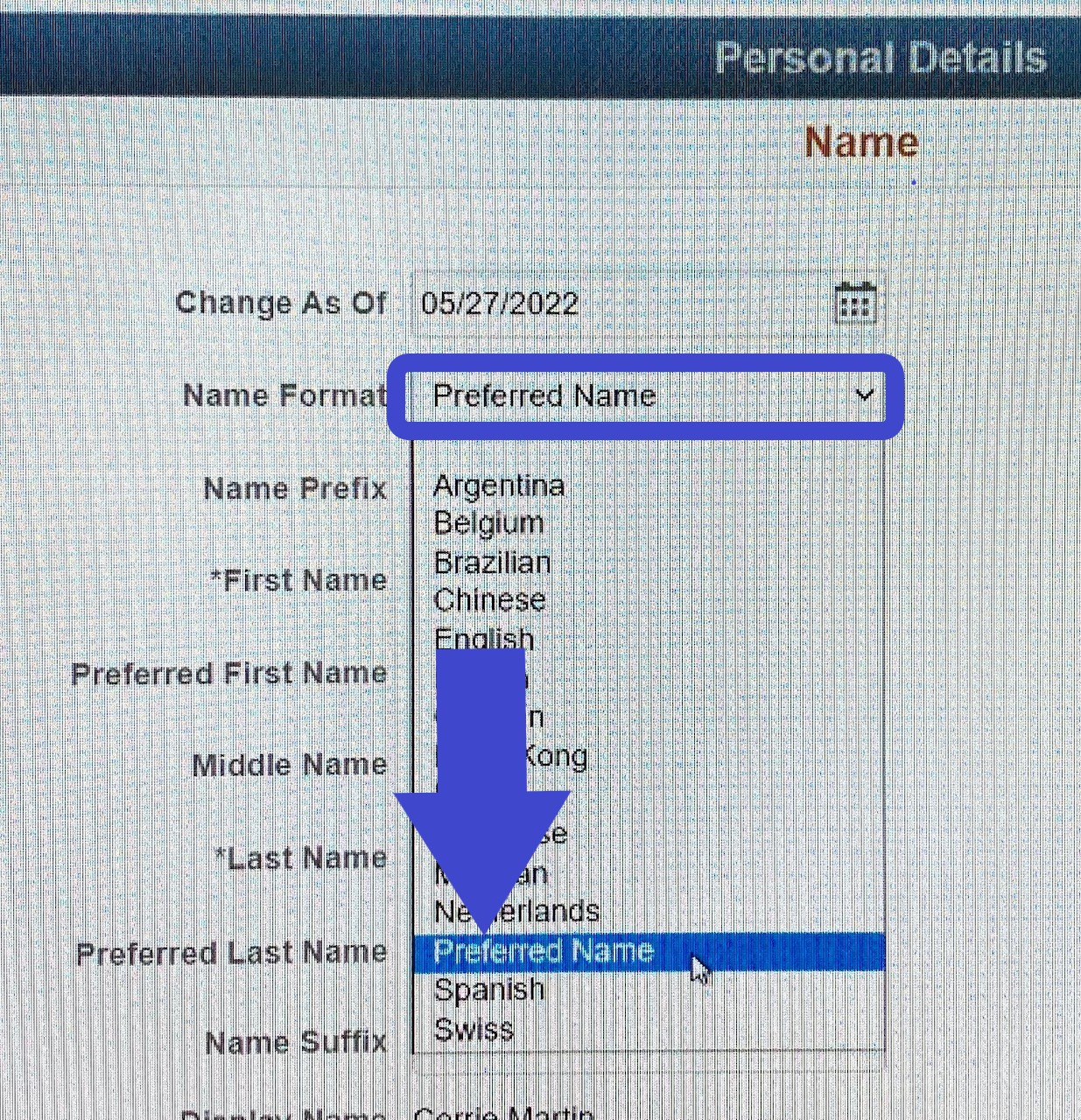 6. Enter the Preferred First Name in the Preferred First Name box. Do NOT enter it in the *First Name box. Enter the Preferred Last Name (or leave default last name if no change is needed). Again, do NOT enter it in the *Last Name box.
7. Select Save.

8. The request has now been successfully sent to HR for approval and processing. Human Resources will contact you if more information is needed before they finalize your name change.
Need More Help? Contact:
If you run into any issues following this guide, please contact the Human Resources Office to resolve them.  We're open from 8 am to 5 pm weekdays: