View my Waitlisted Classes
1. Go to the SPSCC homepage and Select "ctcLink" for the web version or "mySPSCC" for the mobile app.

Or, you can login to https://gateway.ctclink.us, and select the tile for SPSCC.  You may see other tiles if you have attended other Community or Technical colleges in Washington State.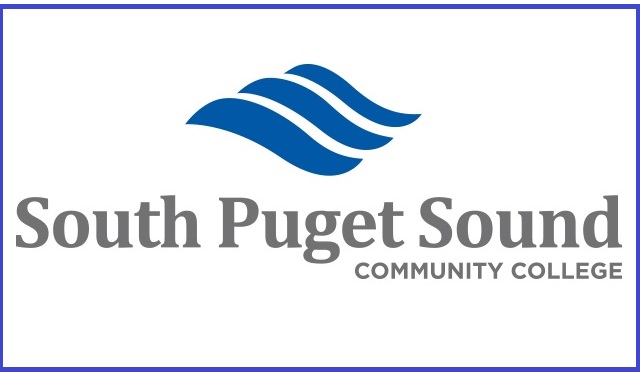 2. Select "Student Homepage"  
3. Select the "Manage Classes" tile.  
4. Select "View My Classes". If you have multiple enrollments or colleges, the "Select a Value" page displays.  Select the Term/College.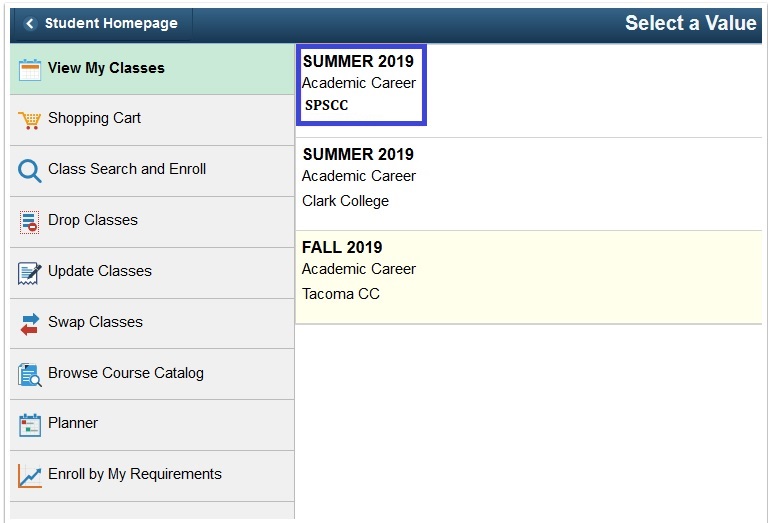 5. The View my Classes page with display and default to "By Class". Select an arrow on the right to view details regarding class information.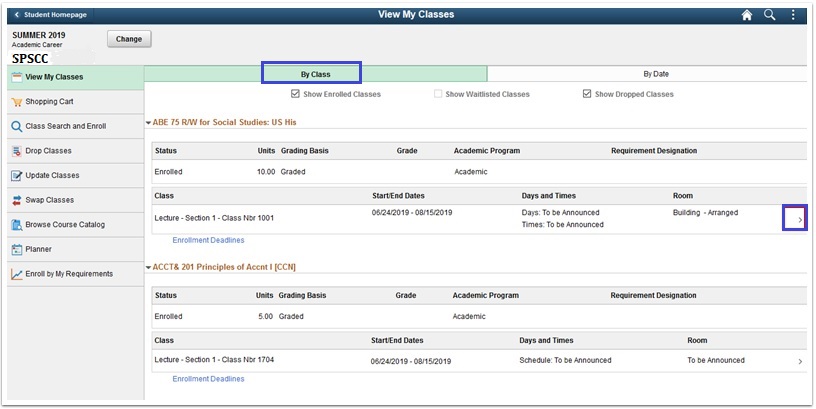 6. If you are on a wait list for any classes, you can view them by selecting "Show Waitlisted Classes". You may also view classes you have dropped by selecting "Show Dropped Classes".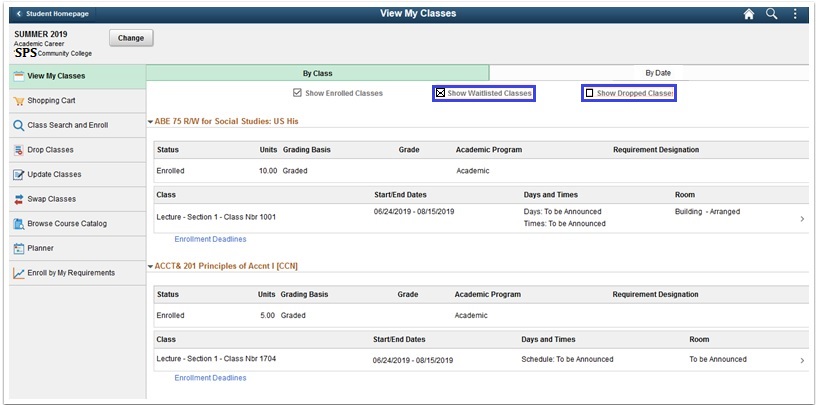 7. Select "By Date" to see your classes displayed by meeting date and time.