View a Travel Authorization
To perform this Finance-related task, you must first Navigate to the FIN Self Service Homepages.
If you have followed the steps to Create a Travel Authorization, you can return later and view the Travel Authorization using the following process:
Navigation:  NavBar > Navigator > Employee Self-Service > Travel and Expenses > Travel Authorizations > View
On the Travel Authorization search page, use the dropdown listbox to select the Search by criteria.  In this example the "Authorization ID" has been selected.
Enter search criteria.
Select Search.  The Travel Authorization page will display.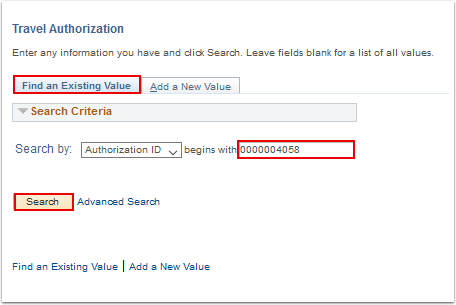 On the Travel Authorization details page, review the details of the travel authorization. This page is read-only and cannot be modified. Here you can review the details of each expense line as well as see the approval status.
Select Return To Search to review other Travel Authorizations.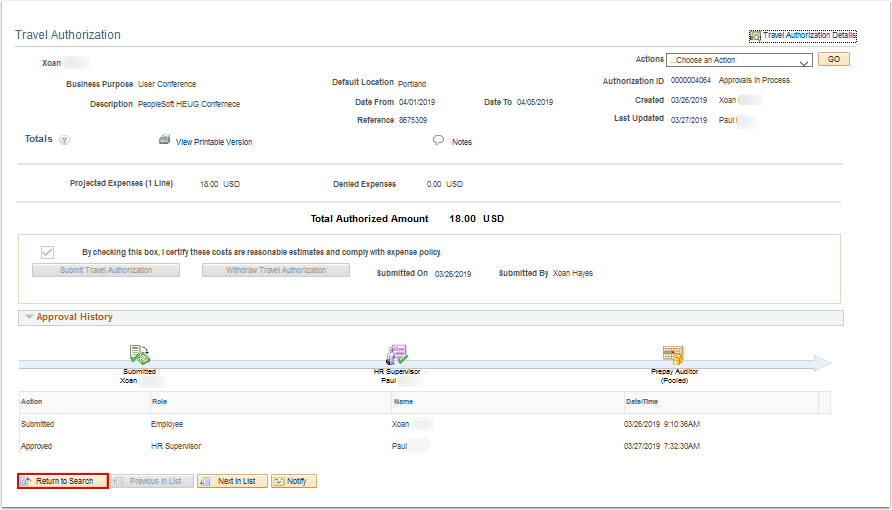 Process complete.