Add Multiple Travel Authorization Expense Lines
To perform this Finance-related task, you must first Navigate to the FIN Self Service Homepages.
PLEASE NOTE:  Travel authorizations already submitted for approval will not be available for modification unless withdrawn from approval or sent back during the approval process.
If you have followed the steps to Create a Travel Authorization, but have not yet submitted it for approval, you can add multiple expense lines using the following process:
Navigation:  NavBar > Navigator > Employee Self Service > Travel and Expenses > Travel Authorizations > Create/Modify
The Travel Authorization search page displays.
Select the Find an Existing Value tab, or Add a New Value if starting a new Travel Authorization.
Select Search.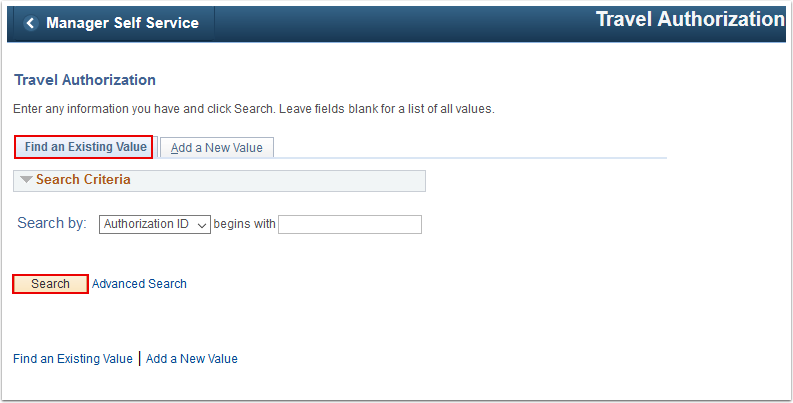 The Search Results section of the page populates.
Select an Authorization ID from the list.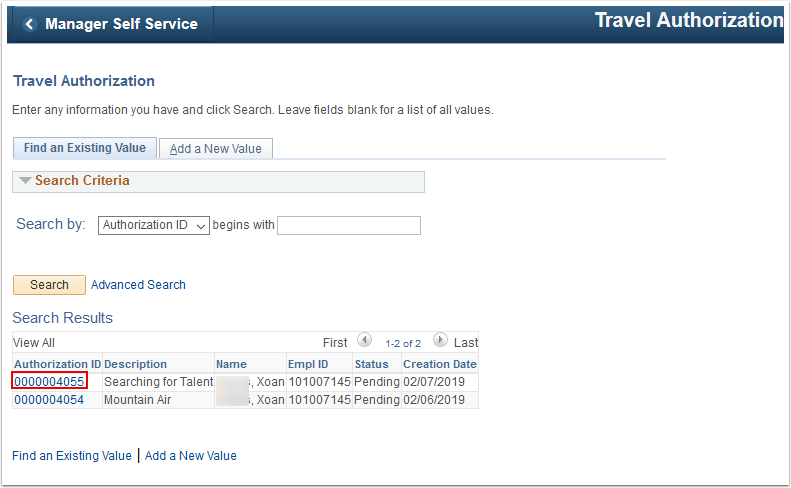 The Modify Travel Authorization page displays.
Select the Add a New Row [+] icon.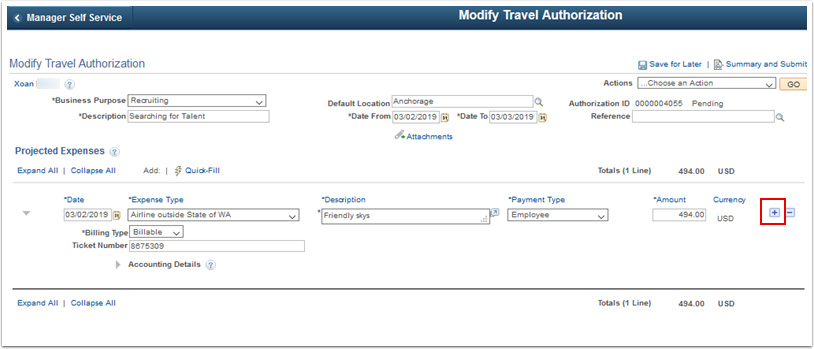 A new expense row displays.
Enter Date.
Enter Expense Type.
Enter Description.
Enter Payment Type.
Enter Amount.
Enter Billing Type.
Select the Accounting Details expansion icon.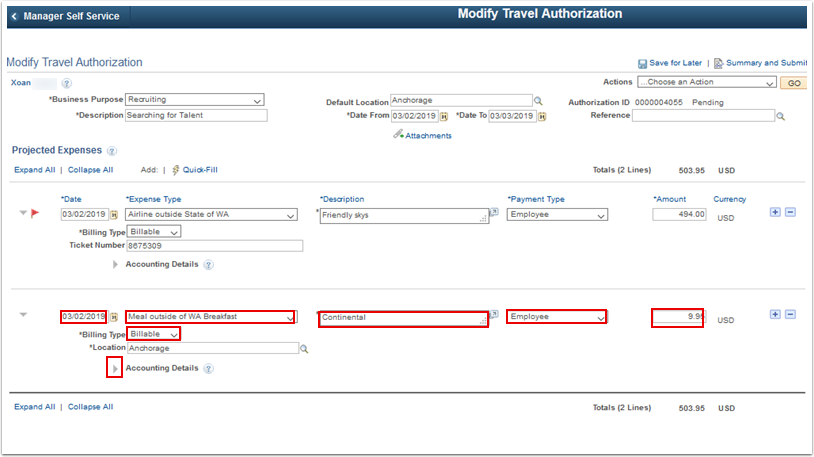 The Accounting Details section expands.
Enter Account.
Enter Oper Unit.
Enter Fund.
Enter Dept.
Enter Class.
Enter State Purpose.
Select Save for Later.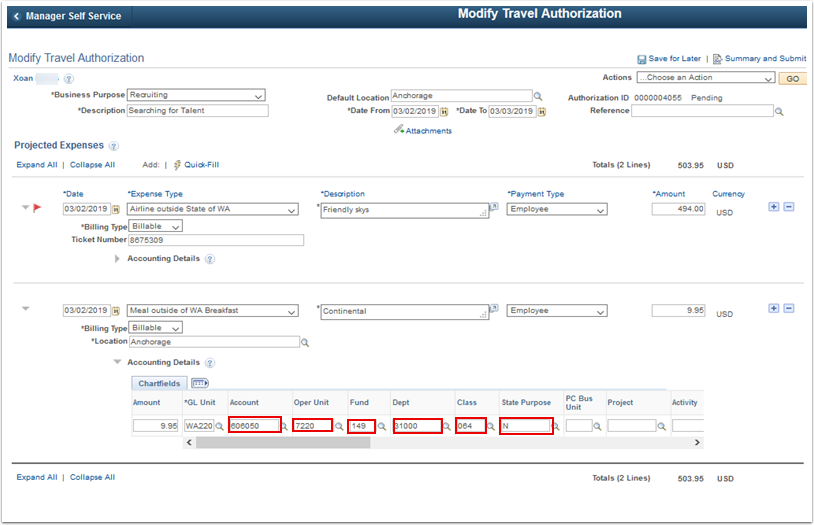 If errors are discovered, the Missing or Invalid Information icon displays.
Select the icon.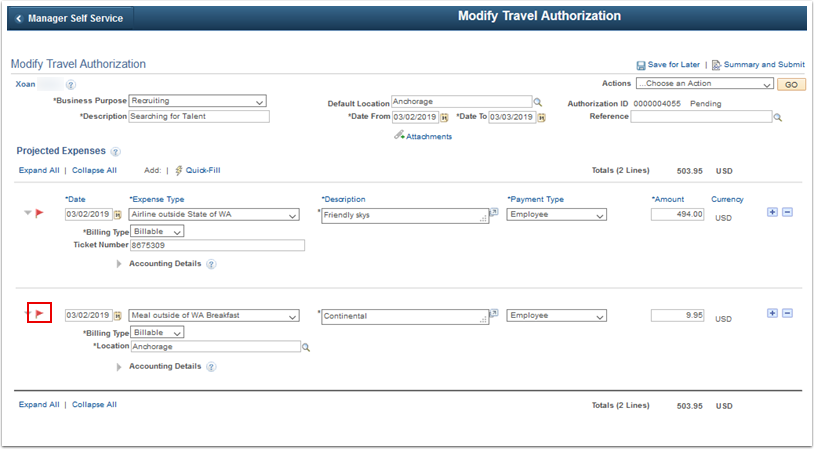 The Authorization Line Errors window displays.
Read the message, then select Return.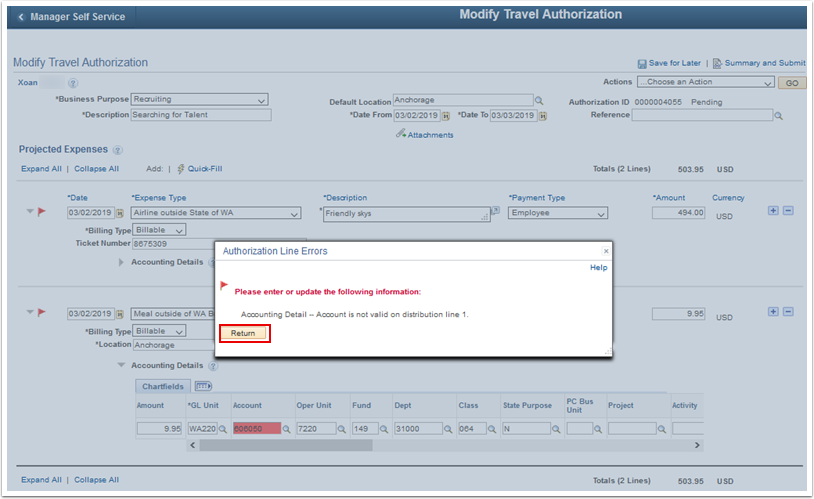 The Authorization Line Errors window disappears.
Correct errors.
Select Save for Later to continue working later,  or Summary and Submit if you're done.
Process complete.